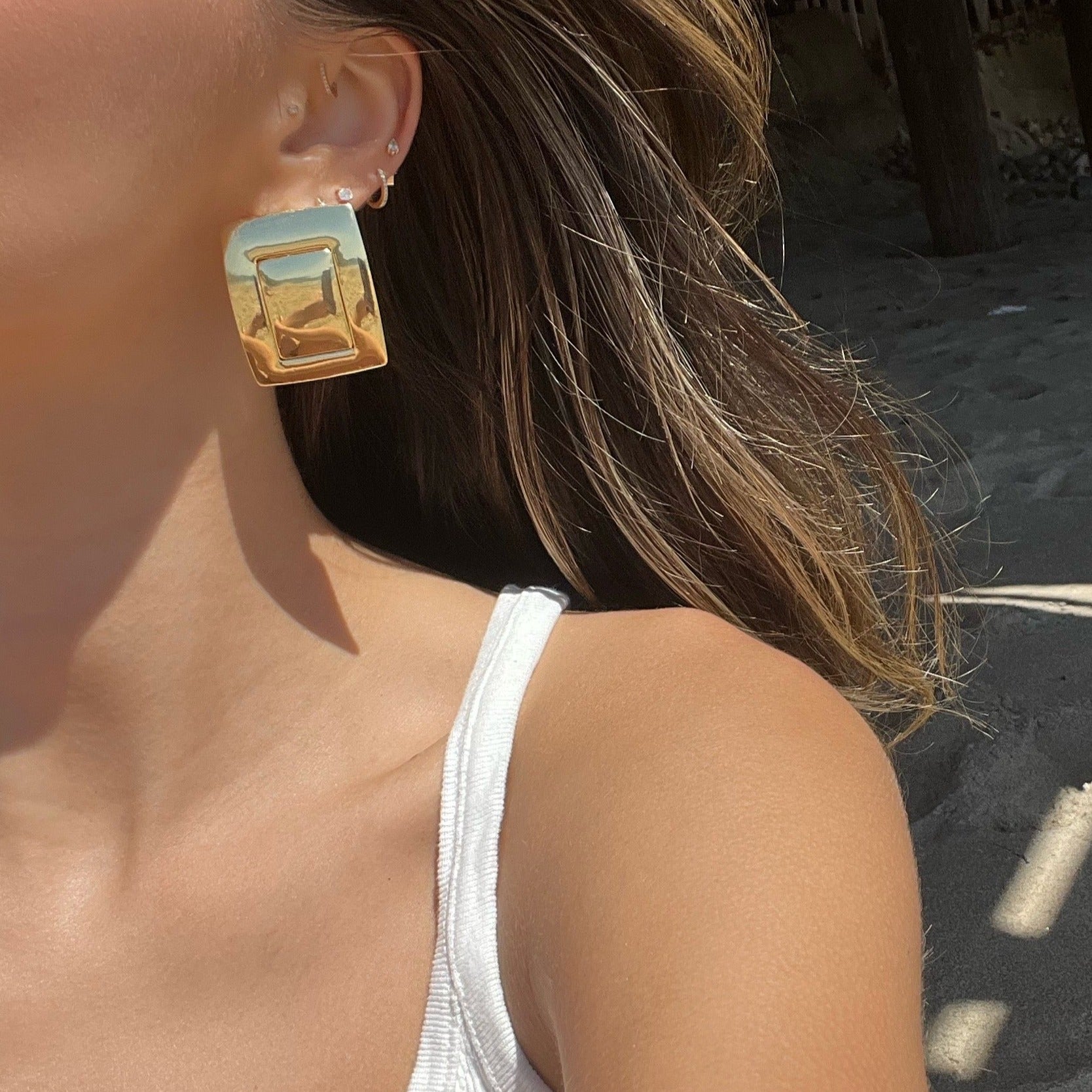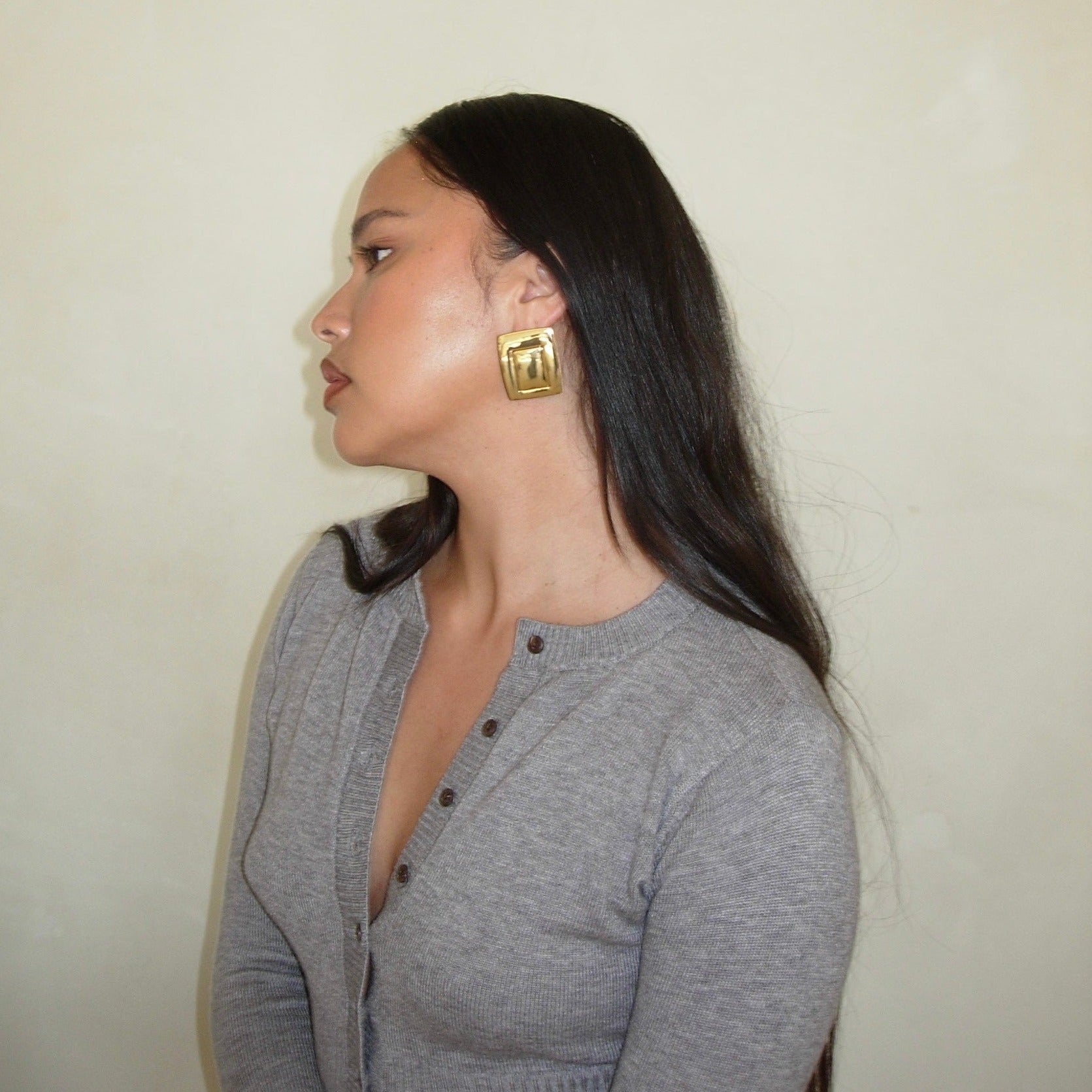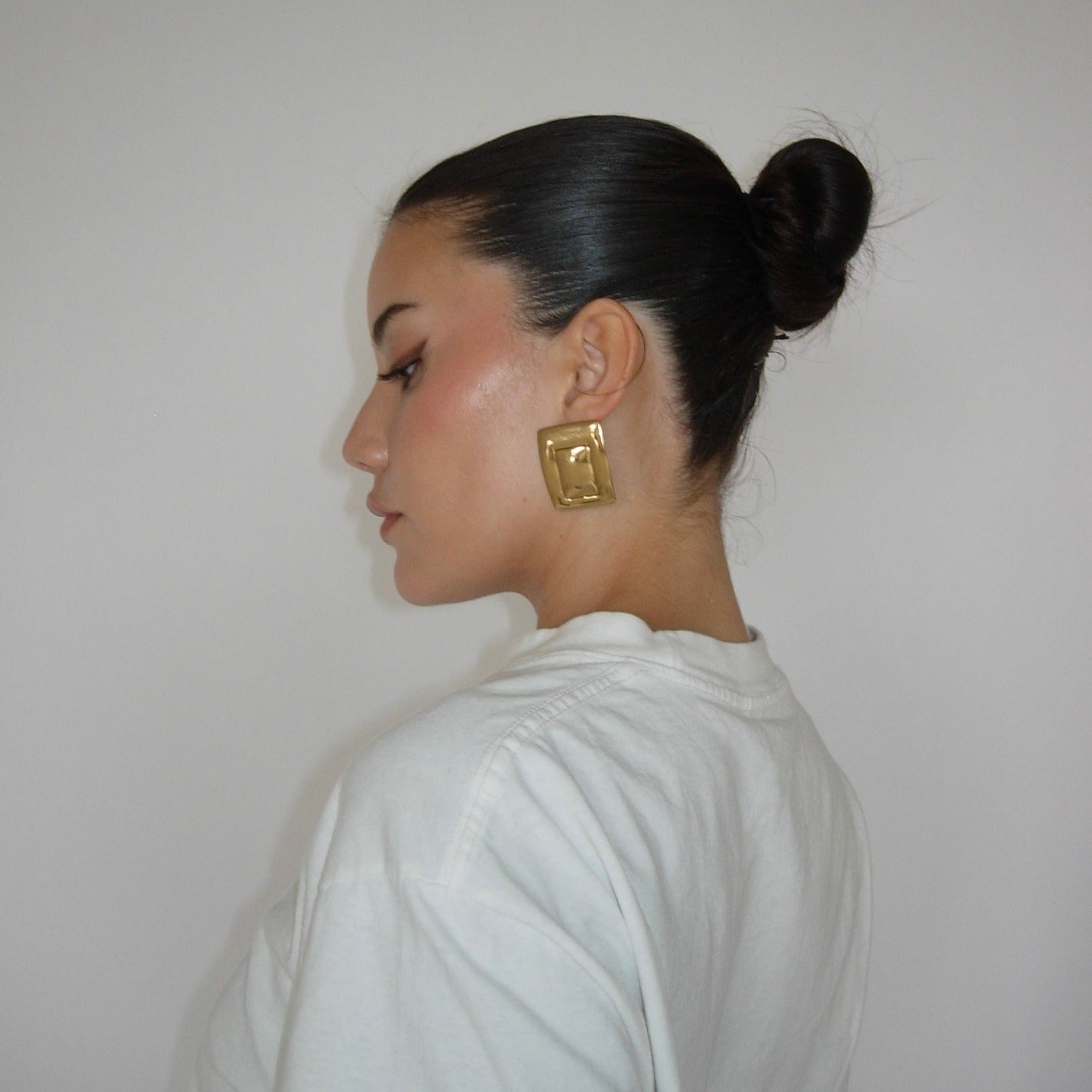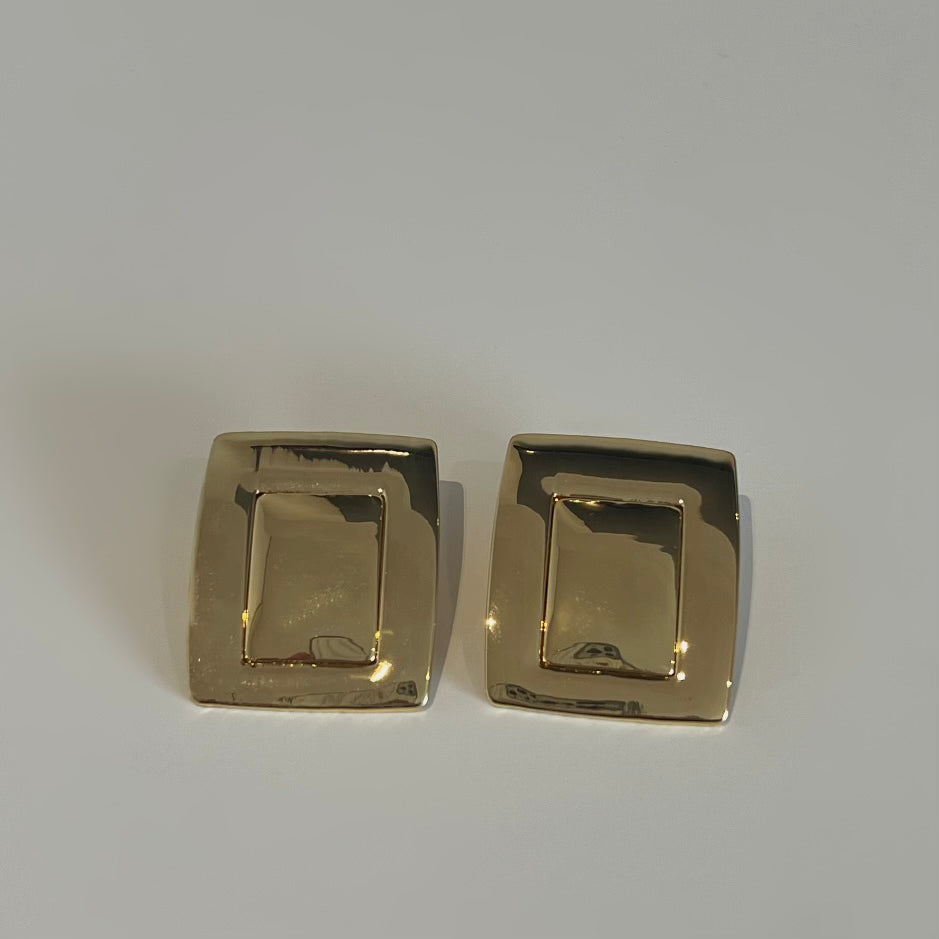 Description
The PLATE earrings - vintage inspired rectangular earrings, to make a statement. 
As the saying goes - the bigger the better. The PLATE earring is a show-stopper statement piece that truly elevates any look. Add the PLATE earring and your entire persona is transformed - think elegant, chic, timeless and bold. 
 The PLATE earrings are also available in mixed metal - for those moments when you want to combine both gold and silver.
Measurements
Dimensions - length: 1.5 inch / width: 1.25 inch
Details
Gold plated.

Sold as a pair.

For pierced ears.
Care Guide
To keep your pieces looking perfect, store it in the Heaven Mayhem pouch, and do not wear swimming or in the shower. See our full care guide here.
Shipping
We strive to offer competitive shipping rates to keep our customers happy. To calculate the shipping rate based on your location, all you need to do is begin the checkout process and enter your address to get the accurate shipping prices.
Faq
You can find our FAQ section here
If you need further information, please do not hesitate to contact us at info@heavenmayhem.com