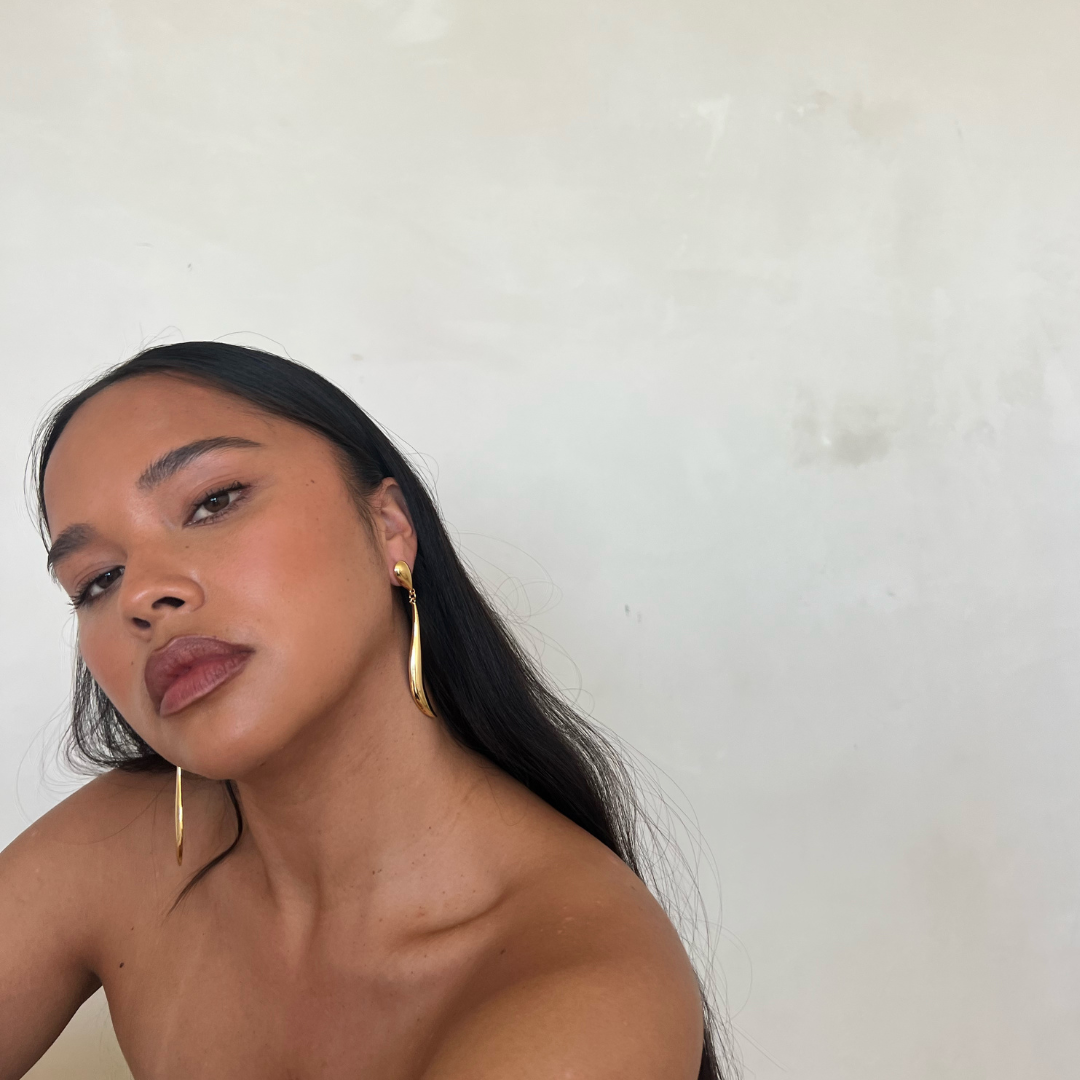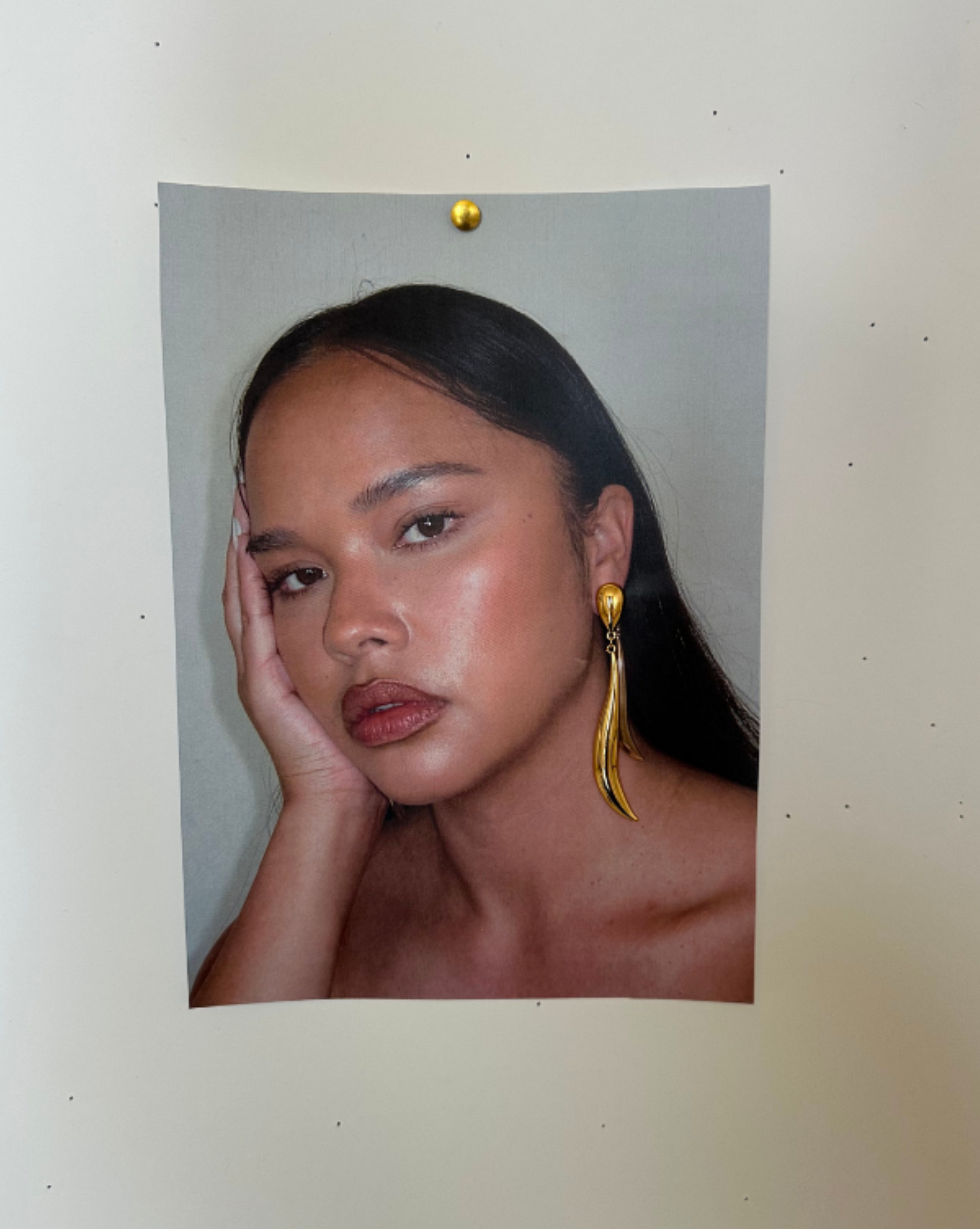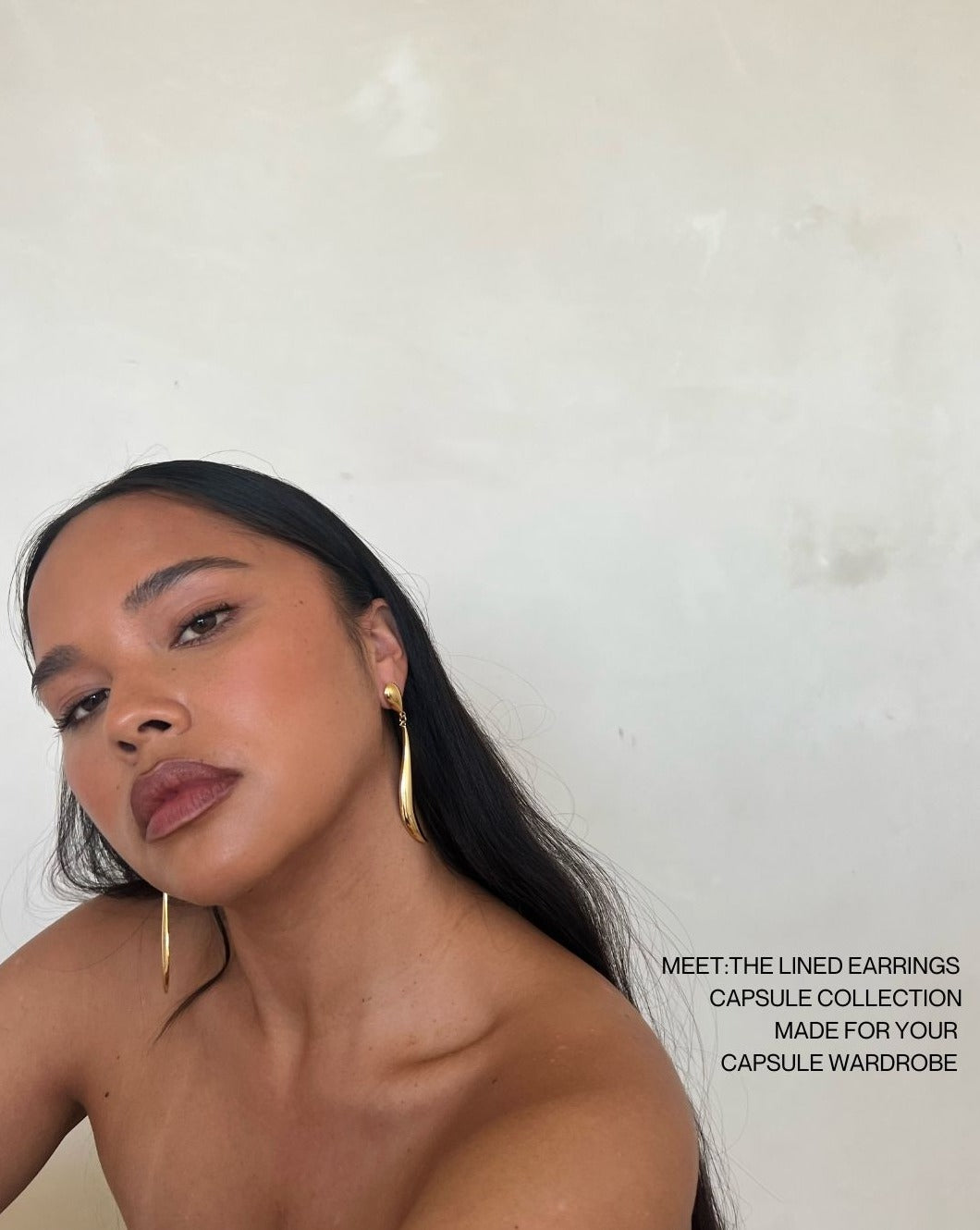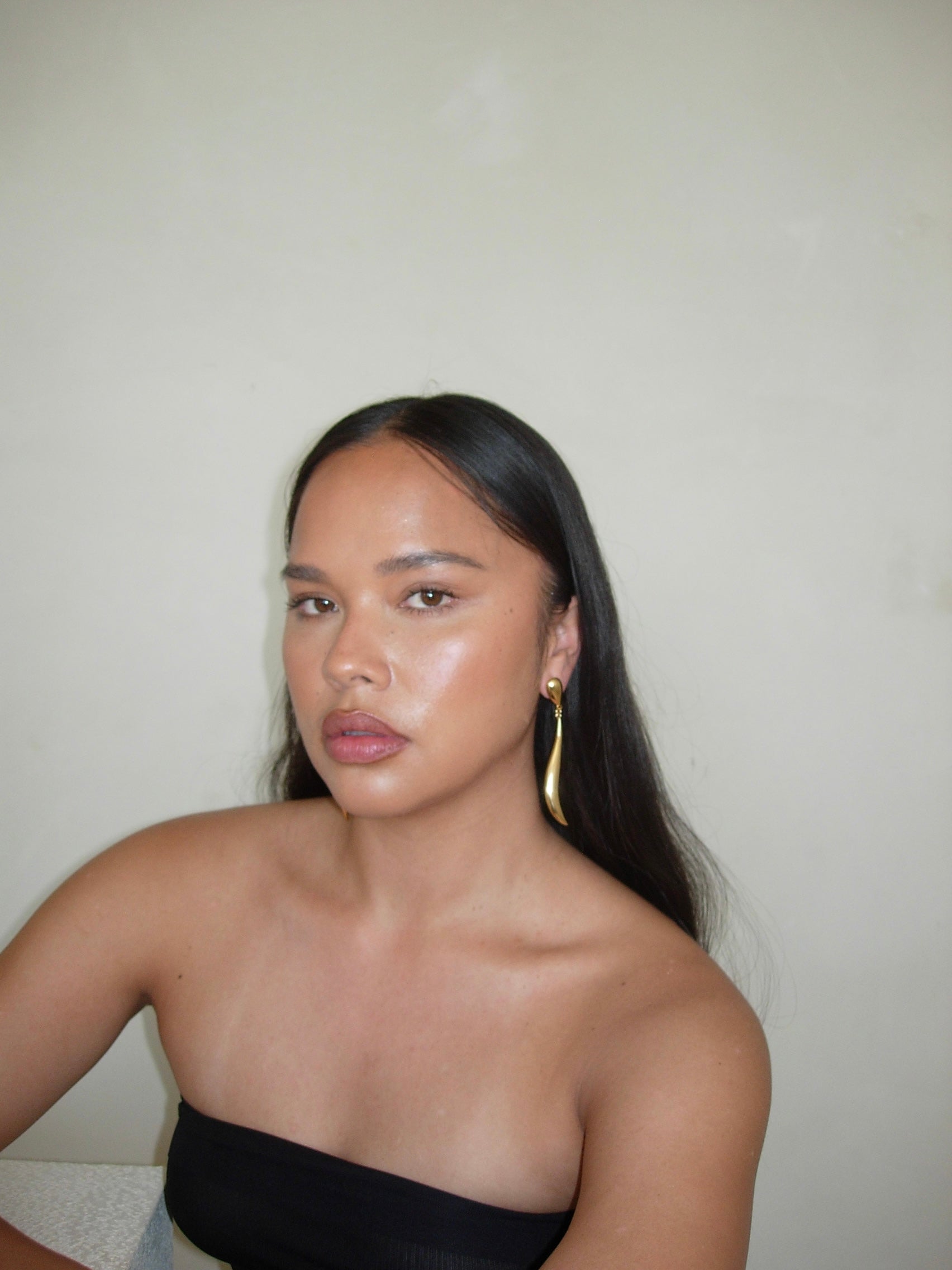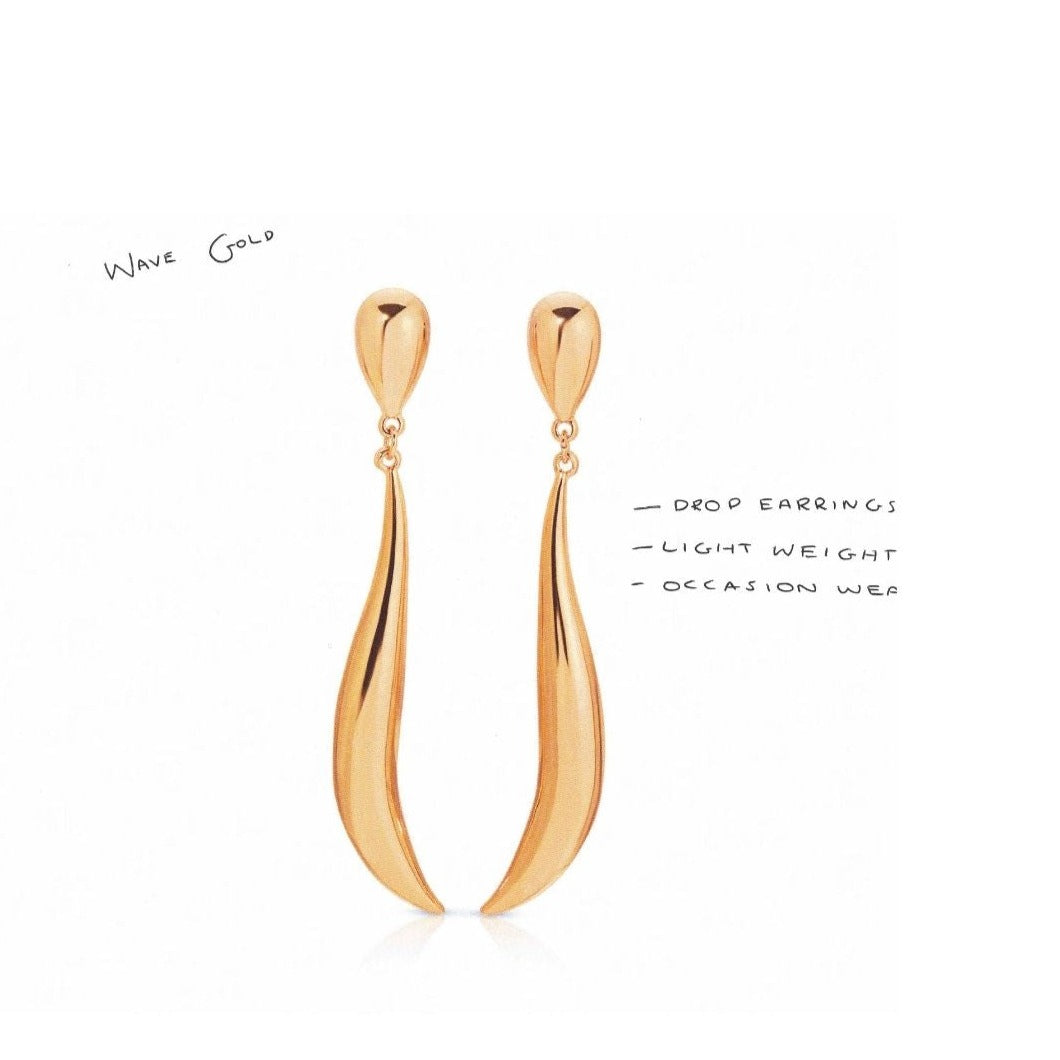 Description
Introducing Wave Gold, one of the first (of many to come) dangling earrings in our collection.
The gracefully wavy silhouette beautifully captures the essence of Malibu's waves, which served as the inspiration behind this exquisite piece.
We recommend wearing this beautiful piece with your hair tied up in a messy 90s bun!
 Also available in Silver.
Measurements
Measurements: Length - 3.5 in

Weight: 0.17 oz
Details
Brass with Gold Plating.

Made for pierced ears.

Sold as a pair.
Care Guide
To keep your pieces looking perfect, store it in the Heaven Mayhem pouch, and do not wear swimming or in the shower. See our full care guide here.
Shipping
We strive to offer competitive shipping rates to keep our customers happy. To calculate the shipping rate based on your location, all you need to do is begin the checkout process and enter your address to get the accurate shipping prices.
Faq
You can find our FAQ section here
If you need further information, please do not hesitate to contact us at info@heavenmayhem.com